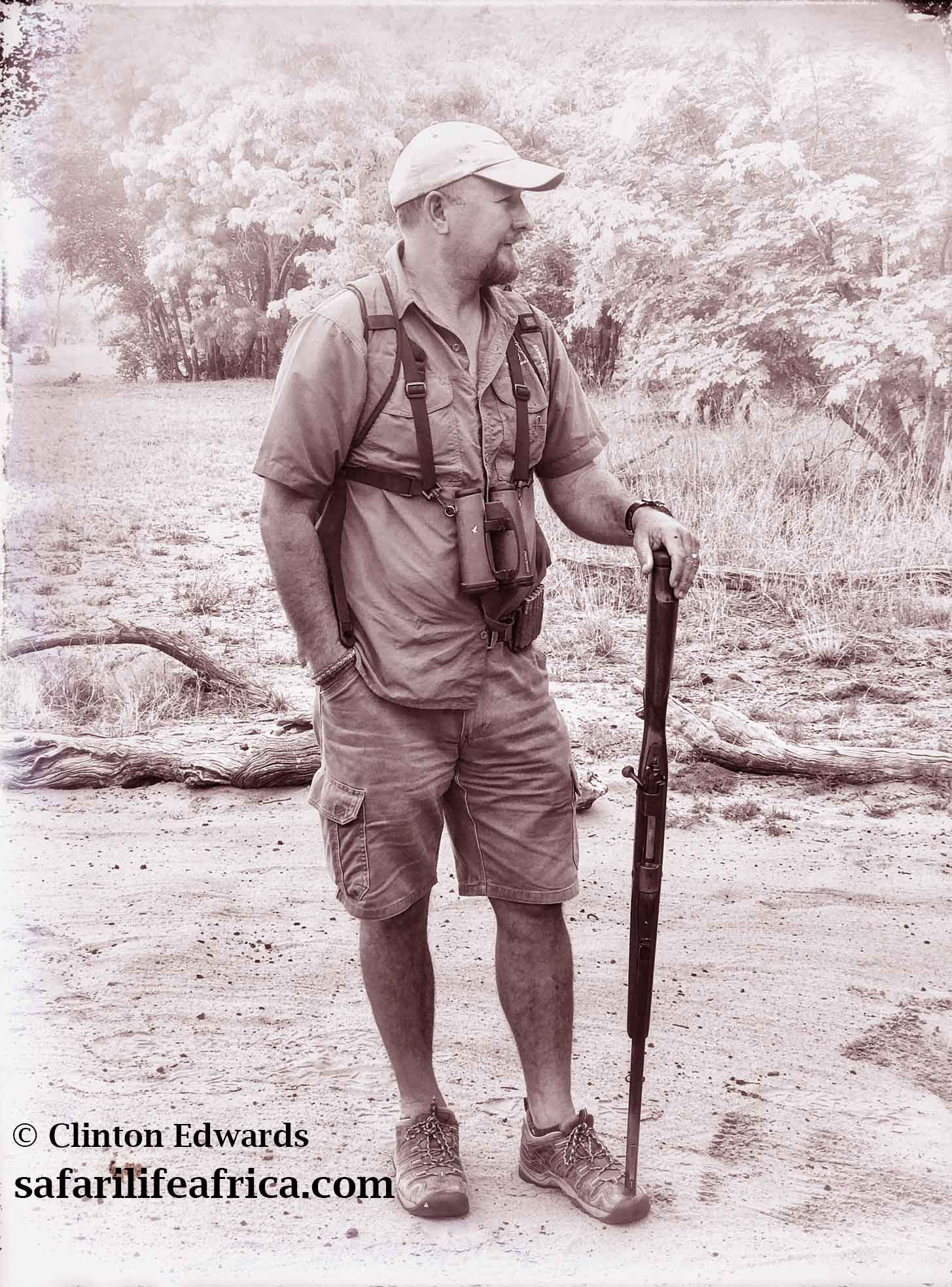 Clinton Edwards is a Southern African safari guide with an intimate knowledge of the most pristine and secret places in Botswana and Zimbabwe.
Clinton with his wife Hayley, own and direct Safari Life Africa, a travel and adventure company that creates bespoke safari trips at any level of comfort and budget in the major National Parks and Reserve of Botswana and Zimbabwe.
Clinton runs safari both by car and on foot. For walking safaris, (an authentic way to discover nature) Clinton travels with a rifle to ensure your safety.
If you want to contact Clinton or Hayley Edwards for experiencing an authentic and uplifting safari, click on Safari Life Africa's page.
"Clinton is the person who rescued me when I was stuck with my 4WD in the Okavango Delta. Without his help, my expedition would have ended at this moment.
Clinton was born in Zimbabwe. He spent most of his life in the bush and he knows very well how to deal with!" said Jerry Swift.
To be given preferential rates by this travel agency, please emphasize that you found out about Safari Life Africa on Jerry Swift's website.