My GPS coordinates allowing successful observations of wild animals is the title of my last book.
This English book will help you a lot to find and observe wild animals in remote areas.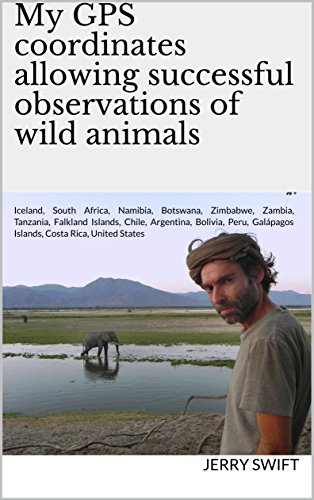 Here the resume :
Passionate about nature, Jerry Swift has travelled extensively around the world to meet wildlife in a variety of habitats. With this guide book you can benefit from his experience. Jerry reveals to you more than 740 GPS points related to his most successful animal observations, including the most suitable times of year to visit.
These GPS points are found in Iceland, South Africa, Namibia, Botswana, Zimbabwe, Zambia, Tanzania, Falkland Islands, Chile, Argentina, Bolivia, Peru, Ecuador (Galápagos Islands), Costa Rica, United States.
Thanks to these indications, which summarize years spent in the field, the user will gain precious time by going directly to the most favourable places to observe wild animals.
Here an excerpt :
Jerry Swift is the author of the website www.meetwildanimals.com
Since the early 2000s, his job as a wildlife filmmaker has led him to travel to many countries.
He has spent a year and a half in the Peruvian Amazon, travelled 37,000 kilometers by 4×4 across Africa, hiked in the Rocky Mountains, explored the Andean Cordillera from south to north and surveyed the beaches of the Costa Rica at night to name a few!
During his travels around the world, he met a large number of wild animals of all kinds including leopards, puma, brown bear, macaws, penguins, black rhinos, marine turtles, grey wolves…
In this manual Jerry reveals the GPS coordinates of his favourite wildlife observation sites. These sites are where he had his most beautiful and memorable observations and encounters.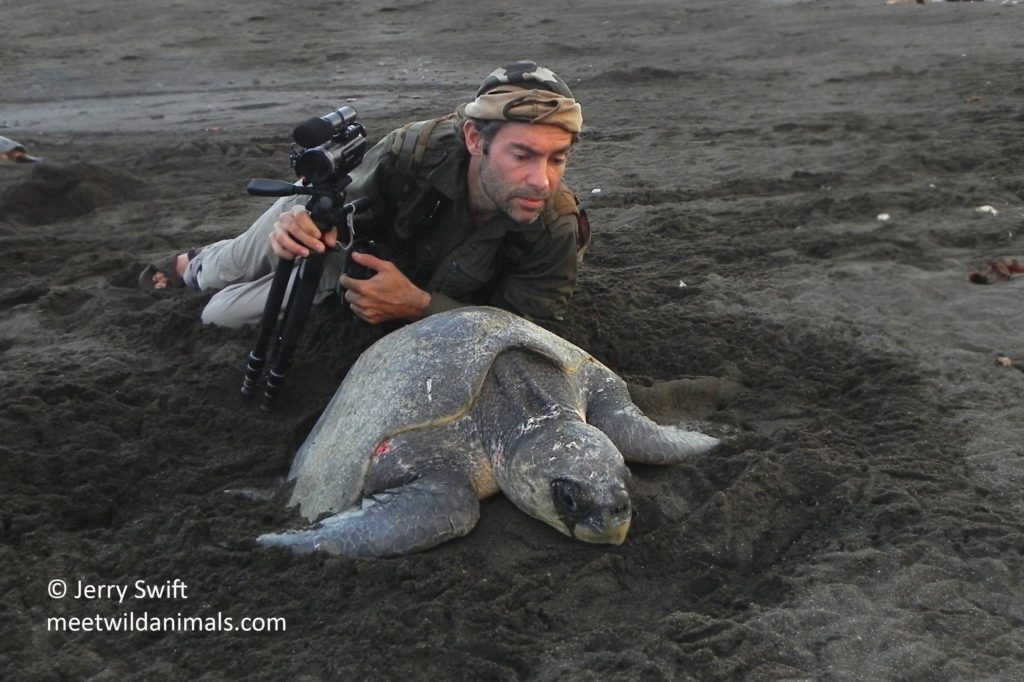 Find the other Jerry Swift's book in French version by clicking here.
Find the Jerry Swift's book in English version by clicking here.