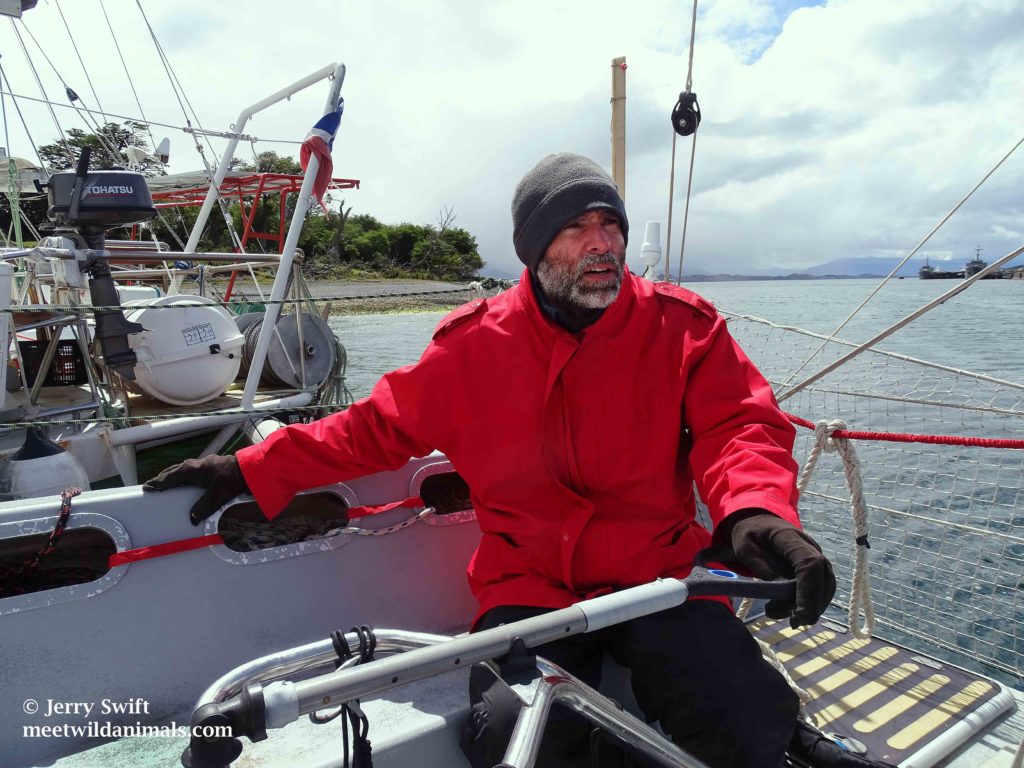 Eric Sonabia is a french sailorman who own a sailing boat called "Sonabia".
Eric can organize trips to cap Horn, Beagle canal, Tierra del fuego surrounding and more.
He is very experienced and knows a lot about weather forecast.
If you want to contact Eric Sonabia for experiencing a genuine sailing boat cruise, click on Design 4 sea page.
« During 5 days, I was on the Sonabia with Eric for cruising around the cap Horn. It was a very strong experience to be in this part of the world. It was remote, wild, unbelievable.  » Said Jerry Swift.
To be given preferential rates by this travel agency, please emphasize that you discovered it on Jerry Swift's website.