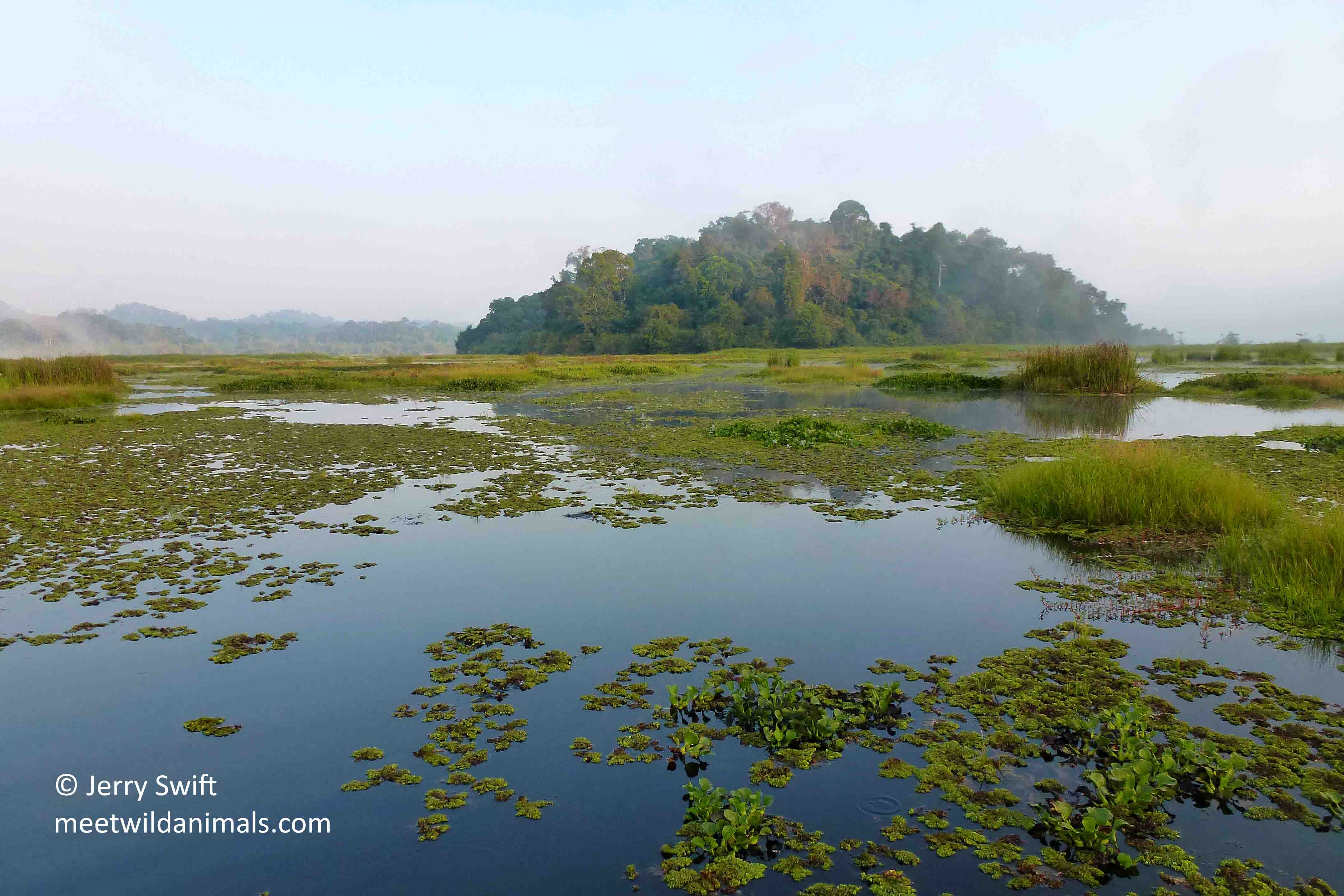 Jerry Swift left the Mekong Delta and moved up to the Sapa Hills in the north of the country.
Here again, the destruction of the environment takes on the appearance of Olympiads!
The only place where the naturalist could meet wild animals was the Cat Tien National Park.
Although many birds can still be seen here, the rhinos, that once inhabited this part of the world, have disappeared since long ago.