For discovering the himalayan wildlife, Jerry Swift decided to visit Ladakh in northern India during the winter. He spent 18 days looking for the elusive snow leopard and other creatures in some remote valleys.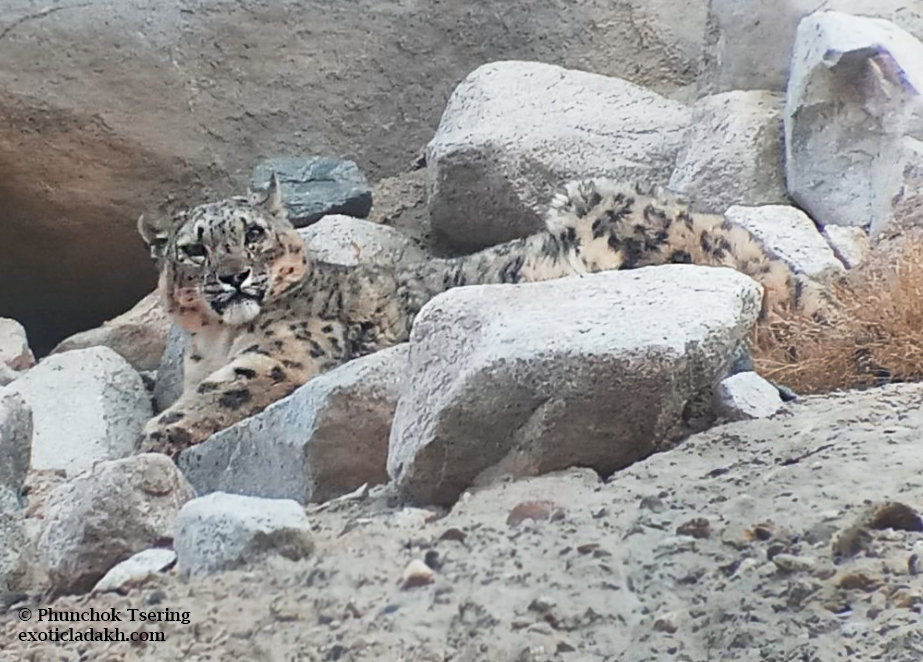 It has been very successful as he met 10 snow leopards (among them 1 femelle and her 2 cubs at a short distance), 6 lynx, 5 wolves, 1 red fox, lots of ibex, blue sheeps, urials and wooly hares. Winter birds were numerous as well.
This expedition took place thanks to the professionalism of Phunchok Tsering, a guide from Ladakh.
If you want to meet the snow leopard and the other wild animals in Ladakh or if you want to trek in these very nice landscapes, contact Phunchok Tsering at http://exoticladakh.com